HubSpot have recently released their brand-new CMS Hub packed with features at the new Professional and Enterprise levels. The new CMS is a key Hub in their product suite, designed to enable marketers and companies to build and scale a powerful, optimised website that converts visitors to leads.
So, let's have a look at the CMS Hub and 8 key reasons why I think it is the best CMS out there.
Why HubSpot created the CMS Hub
Most companies use a CMS for their marketing website that is either open source, proprietary or SaaS (Software as a Service).
Open source CMSes, such as WordPress, Joomla! and Drupal, are installed and managed for you on a central server. These are low cost, easy to use, so anyone can build on an open source CMS. However, this means there is no central authority on the quality of apps and service providers. This results in open source CMSes that make managing and functionality and most crucially security, difficult.
Proprietary systems like Adobe Experience Manager, Kentico and Sitecore are built by a developer and typically self-hosted. These systems allow for extensive customisation, flexibility and security; however, they are extremely complex and expensive and make it hard for marketers to make updates directly to the website.
SaaS systems are hosted for you and are generally easy to edit. However, few SaaS systems also have the flexibility and power to help businesses grow. Most SaaS options were designed for low tech lifestyle businesses and don't have the flexibility and power to help you grow. The HubSpot CMS does.
This is because HubSpot have developed their CMS Hub to directly address the trade-off between, ease of use for marketers and website scalability and also between CMS functionality and cost in traditional CMSes.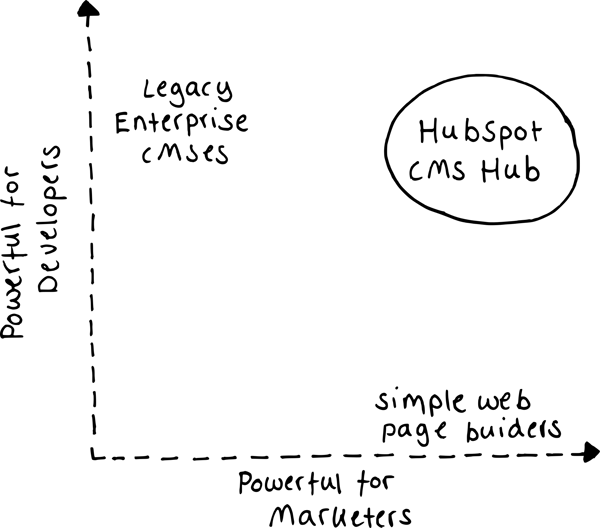 Historically this has meant that companies have started out using a very low-cost CMS that marketers can easily update (such as SquareSpace), but as the company grows and needs more from their website, they have to move to a far more complex and higher cost system.
But no more.
Why use the CMS Hub?
HubSpot recognise that businesses need their CMS to support them throughout their growth, from generating a web presence and building awareness to managing marketing at scale. They understand that this means a good CMS must assist with:
Creating and managing content
Getting found and capturing leads
Managing marketing objectives at scale
In order to achieve this functionality most marketers end up integrating their open source CMS with many other tools. Very quickly this becomes complicated and unwieldy with several different logins and contracts requiring a significant amount of time (and therefore cost) to manage and update the systems, whilst at the same time still not quite delivering. The CMS Hub has been developed to solve this problem - delivering all three required outcomes (as above) in one solution – at an affordable price (see below) This is why unless you are a very tiny business, a solopreneur or a hobbyist, or at the other end of the scale, a global enterprise with over 2,000 employees, you should build your website on a HubSpot CMS.
It is worth mentioning that I can say this with complete confidence, because although HubSpot released its CMS Hub in April 2020, it has offered a CMS add-on for many years - on which D2e has built many bespoke, engaging websites which enable our customers to grow and scale their businesses.
The CMS add-on – as the name suggests - was an add-on to the purchase of a HubSpot Marketing plan and always offered ease of use and flexibility for marketers along with great website security, performance and reliability. Now upgraded to the CMS Hub and the option of either a Professional or Enterprise plan – it has to be the number one choice for your next website.
Let's dive into 8 reasons why:
1. Creates a website that will drive company growth
Your website should be your hardest working employee, helping your entire company to grow and scale, although for so many companies this isn't the case. However, it is almost always the case that the goal of your website is to grow traffic and generate leads and your CMS must best support that objective. To build a peak performing website you need both content creation and optimisation. Traditional CMSes solely focus on the creation and ignore optimisation forcing you to cobble together 20-50 plugins just to build a usable website.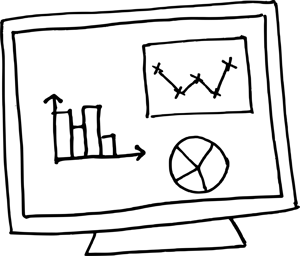 CMS Hub is an all-in-one platform to help you grow traffic and generate leads. Everything you need to both build and optimise a peak performing website is baked all together - out of the box.
This is why D2e build all our customers' websites on the HubSpot CMS. We also use the growth-driven design approach, which focuses on your corporate goals and building a website which will best enable you to achieve them.
Key CMS Hub company growth features:
SEO Recommendations
Conversations: Bots, live chat, Facebook messenger
Integration with Google Search Console
A/B Testing
Contact Attribution Reporting
Integrated CRM
Smart Content
2. Personalises your website user experiences
These days prospects and customers are starting to expect a personalised and engaging website experience. The challenge is how to deliver this.
The CMS Hub is built on a customer data platform - the HubSpot CRM. This means that a personalised experience can be straight forwardly built into your website, based on the data captured in the CRM.
Key CMS Hub personalisation features:
Integrated CRM
Smart Content
Multiple currencies
3. No wasting time with maintenance and plug-ins
I have already mentioned this, but it is definitely worth mentioning again, traditional CMSes force companies to spend precious time on maintenance and updates, not on customers and growing your business. This is a huge hidden cost.
Setting up, configuring, and managing servers or hosting platforms takes a great deal of time. If you need to use lots of plugins, it's hard to stay on top of them all and if you don't. keep everything up to date, which 56% of companies don't, they can create a big security risk.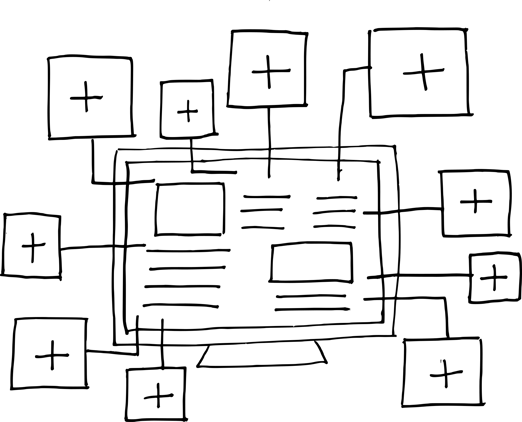 With the CMS Hub, HubSpot take care of the system maintenance for you and host your website on their fast, secure, and reliable platform. Not only that, but 75% of the top 100 WordPress plugins come baked in out of the box - no setup or updates required, and you can easily extend functionality with apps and assets from HubSpot's verified marketplace.
Key CMS Hub security & maintenance features:
SaaS CMS
CDN with 99.99% uptime
24/7 Security Monitoring & Threat Detection
Standard SSL Certificate
Web Application Firewall
A verified ecosystem of apps and assets
4. Developers are no longer your website Gatekeepers
Developers are of course critical for building peak performing websites. But there is a difference between a developer who is a gatekeeper and a developer who is an enabler of others. Traditional CMSes require a developer to make even routine website changes, making them into gatekeepers.
The CMS Hub allows the developer to build flexible themes and templates for marketers to use without effort, easily creating and editing content for your prospects using drag and drop tools.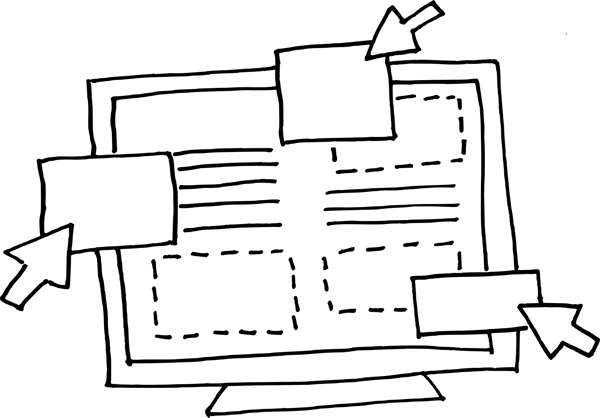 At D2e our developer creates completely custom designs for each of our customers, ensuring an individual experience entirely tailored to each ones' bespoke requirement. But by using the CMS Hub we ensure they easily updated and edited by the non-technical.
Key CMS Hub easy content creation & edit features:
Flexible Website Themes
Modules framework
Multi-language content management
Easily managed dynamic content with HubDB
Drag-and-Drop Page Editors
Content staging
5. Security risks are taken care of
With over 30,000 websites being hacked each day, security is a major concern for all companies - so it is absolutely-key to choose a CMS with strong security out of the box.
With CMS Hub, there are no more sleepless nights. The CMS Hub has an enterprise-class web application firewall, SSL, and CDN directly out of the box and a 24/7 security team do the monitoring and threat detection for you. This is by no means a given for many CMSes and why D2e always build our customers' websites on the CMS Hub.
Key CMS Hub security features:
CDN with 99.99% uptime
24/7 Security Monitoring & Threat Detection
Standard SSL Certificate -
Web Application Firewall - Custom SSL available for purchase upon request
CDN with 99.99% uptime
So that's 5 very powerful reasons for building your next website on the CMS Hub. With CMS Enterprise there are two further reasons:
6. Built in CMS Governance and Internal Security (Enterprise only)
CMS Hub Enterprise empowers your team to gain governance and control at scale. Team and user permissions makes it easy to manage access at scale so the right people access to the right content and tools.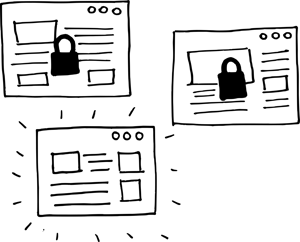 Key CMS Enterprise Hub governance features:
Single Sign-On
Activity Logging API
Content Partitioning
User and Team Permissioning
Custom CDN Configurations
Site Performance Reporting & API
7. Manage multiple websites on one system (Enterprise only)
CMS Hub Enterprise makes it easy to manage many websites from a single HubSpot portal, all built upon the same customer data platform (HubSpot CRM). Two websites domains are included right out of the box, new websites can be easily created and tracking, and reporting is across multiple websites is baked in.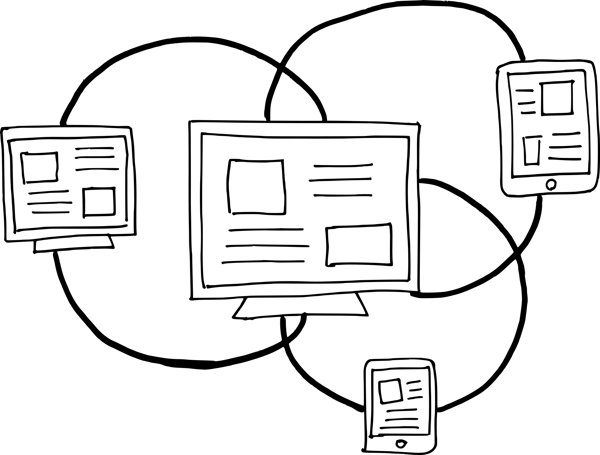 Key CMS Enterprise Hub multi-website features:
Multiple Brand Domains
Content Partitioning
Domains page testing
8. And another thing…the free HubSpot CRM
I have touched on this already, but the free HubSpot CRM really does warrant 'a reason' all of its own.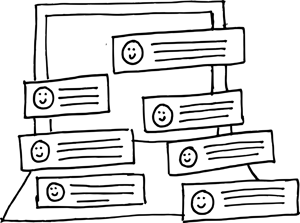 HubSpot's free CRM is no small thing. It is an incredibly powerful database which will store all of the data on up to one million contacts and companies. It comes free with the CMS Hub (both Professional and Enterprise) and you can have as many CRM users as you want - each and every CRM user is free and Free Forever.
This means that all of the data on all the leads generated by your website is captured in one database for all your team to use.
Really powerful stuff.
As all HubSpot products and plans are built on the HubSpot CRM you can immediately start leveraging all the data captured using the HubSpot free growth stack – sales, marketing and service - and will always be able to use it with any/all additional HubSpot products or plans purchased.
CMS Hub Costs
CMS Hub Professional: £196/month billed at £2,352/year or £245/month
CMS Hub Enterprise: £745/month billed at £8,940/year
For more information please visit the HubSpot website.
D2e and the CMS Hub
I think there is no doubt that I personally and D2e as a company thoroughly endorse the CMS Hub.
We are also a HubSpot Certified Partner. But this comes second.
We choose to build websites on the CMS Hub (and be a HubSpot partner) because we truly believe it is the best CMS out there.